This week in InMon City: Studies show that four out of five InMonsters will pick the darkest prompt. What the Dickens? Maybe I should throw a cuddly one in there this week and see what happens.
Research suggests that if you mow your neighbor's lawn out of the goodness of your heart and she makes you fudge out of gratitude, you should answer your door when she comes knocking on it. Seriously. There is fudge on the other side of the door. Why yu no open it?
And now for our top stories.
–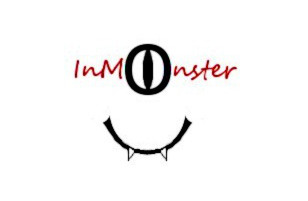 The Rules
There are none. Read the prompts, get inspired, write something. No word count minimum or maximum. You don't have to include the exact prompt in your piece, and you can interpret the prompt(s) any way you like.
OR
No really; I need rules!
Okay; write 200-500 words on the prompt of your choice. You may either use the prompt as the title of your piece or work it into the body of your piece. You must complete it before 6 pm CST on the Monday following this post.
The Prompts:
FLUFFY BUNNIES
DAMAGE CONTROL
DARK SWITCH
INNER SPACE
FLIGHT IN THE OINTMENT
Want to share your Inspiration Monday piece?
 Post it on your blog and then give me the link in the comments below (I'll also love you more if you link back to me); I'll include a link to your piece in the next Inspiration Monday post. No blog? Email your piece to me at stephanie (at) bekindrewrite (dot) com. (I do reserve the right to NOT link to a piece as stated in my 
Link Discretion Policy.
)
Plus, get the InMon badge for your site here.
Happy writing!