So I get only about three hours of sleep Friday night, but still manage to make significant progress in the old WIP on Saturday. And then I seriously consider purposefully sleep-depriving myself next week in an attempt to repeat the effect.
Next thing you know I'll be throwing salt over my shoulder and tugging on the same pair of stinky socks every time I sit down at the computer.
Hey, 16 folks signed up for Voice Week so far, not including myself. Still time! It starts on the 22nd.
Need inspiration? Here are some fun things to read – from some new faces, too!
–
–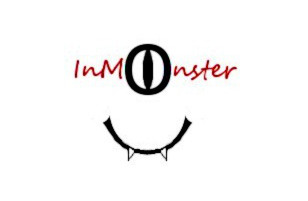 The Rules
There are none. Read the prompts, get inspired, write something. No word count minimum or maximum. You don't have to include the exact prompt in your piece, and you can interpret the prompt(s) any way you like.
OR
No really; I need rules!
Okay; write 200-500 words on the prompt of your choice. You may either use the prompt as the title of your piece or work it into the body of your piece. You must complete it before 6 pm CST on the Monday following this post.
The Prompts:
COSMIC LIGHTHOUSE
INTANGIBLE PROOF
BOOK SHED
BUCKET OF TEA
DETECTIVE WARS
Want to share your Inspiration Monday piece? Post it on your blog and then give me the link in the comments below (I'll also love you more if you link back to me); I'll include a link to your piece in the next Inspiration Monday post. No blog? Email your piece to me at stephanie (at) bekindrewrite (dot) com. (I do reserve the right to NOT link to a piece as stated in my Link Discretion Policy.)
Plus, get the InMon badge for your site here.
Happy writing!
–