This month in the InMon War Room: Three mini writing breakthroughs and a great big wall. Typical.
In other news, the director of the new A Wrinkle In Time movie posted some set photos. Oooo.  Also, my favorite web series, Platoon of Power Squadron, posted its tenth and final episode. A bunch of regular people like us, with real jobs like us, spent about eight years of their spare time making it. And it is fantastic. You can now marathon the whole series. Look past the lower film quality in the early episodes: it gets way better.
And now for our top stories:
–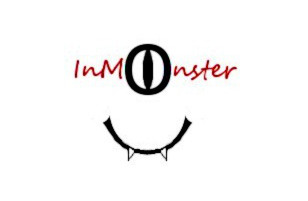 The Rules
There are none. Read the prompts, get inspired, write something. No word count minimum or maximum. You don't have to include the exact prompt in your piece, and you can interpret the prompt(s) any way you like.
OR
No really; I need rules!
Okay; write 200-500 words on the prompt of your choice. You may either use the prompt as the title of your piece or work it into the body of your piece. You must complete it before 6 pm CST on the first Monday  of the month following this post.
The Prompts:*
TRAMPOLINE PORTAL
CYBER SHOES
UNDISCOVERED PERFECTION
ERROR MESSAGE
ICARUS AIRLINES
Want to share your Inspiration Monday piece? Post it on your blog and then give me the link in the comments below (I'll also love you more if you link back to me); I'll include a link to your piece in the next Inspiration Monday post. No blog? Email your piece to me at stephanie (at) bekindrewrite (dot) com. (I do reserve the right to NOT link to a piece as stated in my Link Discretion Policy.)
Plus, get the InMon badge for your site here.
Happy writing!
–
* This month's prompts another joint effort with Jubilare.