Rounding out the week. Happy Friday, everyone!
Catch up on Monday, Tuesday, Wednesday and Thursday.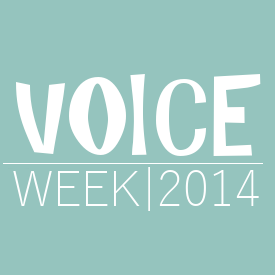 It started in a way I didn't expect. I guess no one did. At first, it seemed like some dark cosmic joke. We had just enough time to realize we didn't have time. There wouldn't be any save-the-planet mission. No watching the news, holding our breath to find out if we'd survive. Just time to come to terms with it. Like we were all terminal cancer patients, or death row inmates. But I realized, sitting in an old church more crowded than I'd ever seen it—the timing was perfect. It was a last chance, a now-or-never. When we'd each have to decide, once and for all, whether or not to be saved.
—
What's your verdict on voice #5?