Like I said, messing with perspectives a lot more this year.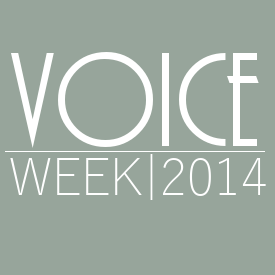 We're just getting what we deserve. Did you really think that after all our greedy wars, reckless pollution, fanatic intolerance, that the universe would just forgive us? Look the other way? No, sir. Judgment's raining down, and it's raining down hard. No holy roller fire and brimstone, just cold, hard justice. The life gets sucked out of us, like we sucked the life out of our planet. It just got to us first. Mother Nature exterminates the human vermin.
–
What does this voice tell you about the character?