Day One of Voice Week! Remember, InMon is postponed till next week.
Meanwhile, here's my first voice. I'm going with the prompt "the end of the world," and experimenting a little more with perspectives (not just tone and word choice) this year.
Lemme know whatcha think!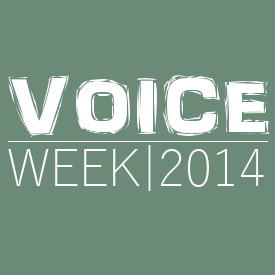 Didn't think it would end this way. No panic. No screaming. Just a kind of fizzling out. They tried coming up with a plan for awhile, but I mean, what could we do? Move to another sun? Find another two nonillion killograms of gas to burn? So we sit, shiver, look at the stars up there, mocking us. Zillions of 'em, we never even saw before, coming out, waving just to show us what we're missing. All that light, but no heat. Kind of a metaphor for human history, right? Always wishing for what we never could reach. Like the universe just saying, Whatever.
—
What does this voice tell you about the character?