On a recent work-related web search, I stumbled across one of Roald Dahl's cookbooks.
Guys. Roald Dahl's got cookbooks.
Sure, you occasionally hear about a recipe collection inspired by the latest fantasy franchise. But I think there's something extra special in the idea of recipes from the books we grew up reading. The ones that made our little child-mouths water.
So at the risk of looking like Buzzfeed, I took it upon myself to search high and low for a whole list of cookbooks inspired by classic children's fantasy! Take a step into the literary kitchen…lit kitchen…litchen?…and see if you find a cookbook your inner child can't resist.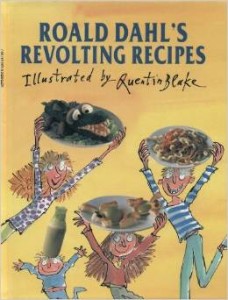 Roald Dahl's Revolting Recipes
The one that started it all. You'll find recipes from Dahl's most loved books, including, of course Charlie and the Chocolate Factory (lickable wallpaper!). There's also a sequel or two.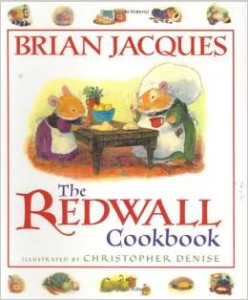 Admittedly, I've only read one Redwall book (though I now own two). But you don't get through very many pages before being inundated with homey, comfort-food-filled feasts. Deeper-than-ever pie? Of course. Authored by Brian Jacques, so you know it's legit.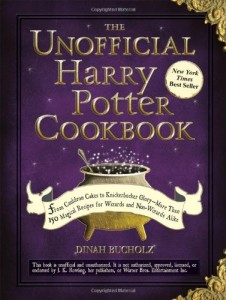 The Unofficial Harry Potter Cookbook
While I never got in to Harry Potter, and it's maybe a tad "new" to be on the list, I think it's safe to say it has earned its place among the classics. This cookbook may be unofficial, but it's earned enough attention to make the list.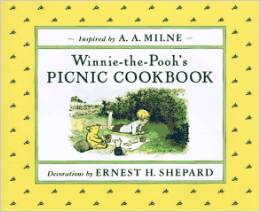 Winnie-the-Pooh's Picnic Cookbook
There seem to be about a million Winnie the Pooh cookbooks, but two actually by A.A. Milne (it says "inspired by" on the cover, but he is listed as the author). This one's on picnics and there's another for teatime! Plenty of recipes you'll inhale like a heffalump.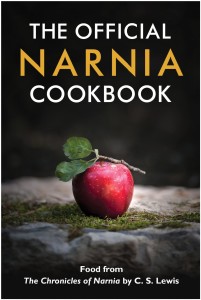 Though in a pinch, you can probably find some Turkish Delight at your local Indian market (it tastes like Christmas!), I imagine you'll enjoy cooking up your own with this official Narnia cookbook, co-authored by C.S. Lewis's stepson, Douglas Gresham.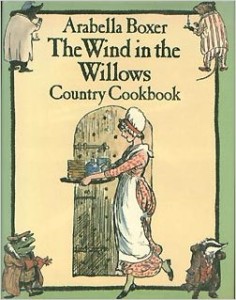 The Wind in the Willows Country Cookbook
Another book that made a big deal of food, so it ought to have a cookbook – and it does! One would hope that a flip though it is just like a rummage through Rat's picnic basket. Kenneth Grahame co-authored it (or is at least credited). Just look at those illustrations!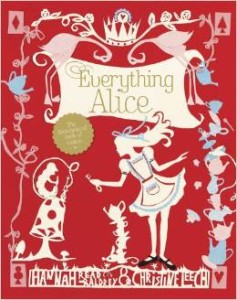 Everything Alice: The Wonderland Book of Makes and Bakes
I found several Alice-related cookbooks, but this one had the nicest cover and sounded the coolest – plus, it's got crafts as well as recipes.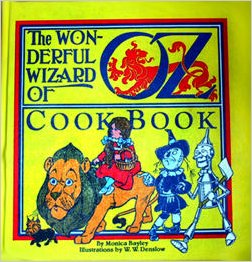 The Wonderful Wizard of Oz Cookbook
Again, there were a few choices. This was the only one that looked to be inspired by the books (not just the movie). And look at that gorgeous cover!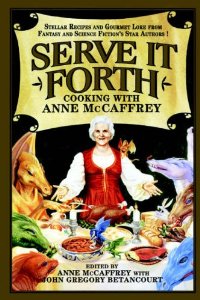 I was slightly disappointed to find no Pern cookbook (klah, anyone?), but Anne McCaffrey has compiled two books full of recipes from celebrated sci-fi authors. Larry Niven and Mercedes Lackey contributed to this one. You should also check out Cooking out of This World.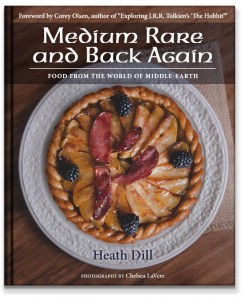 Medium Rare and Back Again: A Tolkien Cookbook
I found a handful of Middle Earth cookbooks, but they looked suspiciously unofficial and not exactly faithful. However, there's one as yet unpublished that looks very promising. Keep an eye out for it!
–
Know of any good ones I'm missing? Speak up!
–