I have a crick in my neck from tilting my head to read book titles at the biggest book sale I have ever been to. A Half-Price Books warehouse clearance sale so huge they had to have it in a convention center! They had grocery carts for books. Bookery carts! They even had a concession stand to revive you in case you passed out between the adult fiction and YA sections.
They say there'll be an even bigger one in October. Better start stretching now.
Here's some stuff you can read with your head right-side up!
–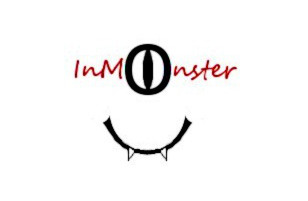 The Rules
There are none. Read the prompts, get inspired, write something. No word count minimum or maximum. You don't have to include the exact prompt in your piece, and you can interpret the prompt(s) any way you like.
OR
No really; I need rules!
Okay; write 200-500 words on the prompt of your choice. You may either use the prompt as the title of your piece or work it into the body of your piece. You must complete it before 6 pm CST on the Monday following this post.
The Prompts:
PENGUIN FLIGHT SCHOOL
MARTIAN KARAOKE*
LIPSTICK CAMERA
BRING THE FILE
BURNED OUT
Want to share your Inspiration Monday piece? Post it on your blog and then give me the link in the comments below (I'll also love you more if you link back to me); I'll include a link to your piece in the next Inspiration Monday post. No blog? Email your piece to me at stephanie (at) bekindrewrite (dot) com. (I do reserve the right to NOT link to a piece as stated in my Link Discretion Policy.)
Plus, get the InMon badge for your site here.
Happy writing!
–
*Inspired by Chris' story last week. No, Chris, you don't HAVE to use it, but I'm sure you'd come up with something good.